New slippi leaderboard
Finally the slippi leaderboard is up and updating every hour on the hour! (give or take 10 mins).
There's a link near the top of the page to add your connect code if you're not already on there.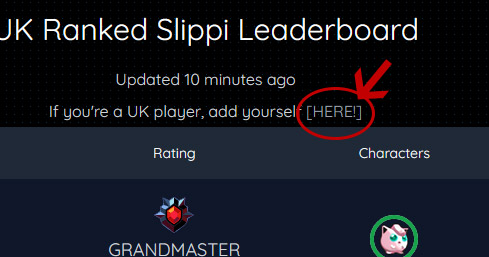 Thanks to Swish for making the original and for helping to migrate the existing players over!
---
⚠️ This website is under construction! ⚠️
If you're looking for tournaments, visit melee.xyz
If you want to find your local discord, go to the discord links page